This is no April Fool's joke…Facebook is deprecating the use of Video Covers in Business Pages.
You may have noticed at some point since the beginning of this month (April of 2021) that your Facebook Video Covers are no longer playing. Instead, your Video Cover has been replaced with the thumbnail image of your previously uploaded/selected video.
You may have also noticed that the option "Choose From Video" is also missing from the Edit menu of the Cover options:

Additionally, you may have seen that when viewing your Business Page under the Business Manager view (https://business.facebook.com/YourPageUsername) that the options to "Choose From Videos" and "Upload From Videos" is still present (at least as of this posting on 19 April 2021):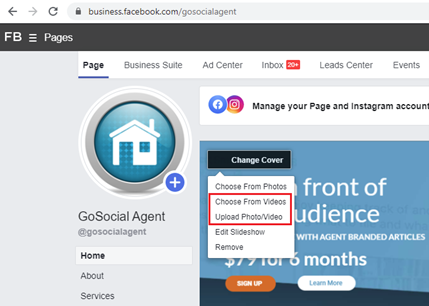 Interestingly, if you follow the steps to "Choose" or "Upload" a Video in this view it will take you through the process of adding a video, selecting the thumbnail, etc.; however, in the end all that will appear is the thumbnail after you complete the steps.
Initially we thought this to be a bug in the system…perhaps an accident that occurred in the rollout of a new update; however (to my astonishment), I have confirmed the following with Facebook Marketing Support today (19 April 2021):
"Our team was able to check on this issue and unfortunately the cover video feature is in the process of been deprecated so will not be available in the foreseeable future. I understand that this is not entirely the solution you are hoping for but I'm glad that we were able to provide clarity on the matter."
Translation: In the software world "deprecation" means that the function is being removed and will no longer be supported in future code revisions.
So, there it is…at least for now, R.I.P. Video Covers.
The History
Facebook Video Covers were added as a new function in Summer of 2017. This was a nice enhancement, but at that time it was only supported through a browser, meaning that the Video Cover would play when viewing a Facebook Business Page through a browser; however, when viewing the Business Page in the Facebook App (installed on your device) it would only display the video's thumbnail.
A couple years later, Facebook added support for Video Covers in its App, which brought this nice function to its full evolution in both browser and Facebook App views.
The challenge over time has been the dimension differences between Desktop and App, changing dimensions over time (most recently in the "New Facebook" format introduced in Summer/Fall of 2020), as well as other issues…ranging from people not being able to upload/use Video Covers at all to the videos pixelating (becoming blurry) after 90 days.
I suppose that Facebook has just decided to pull the plug on this feature instead of investing in making it work. I truly hope that they will change their mind and reintroduce the feature in the future. It really did make their Business Pages stand out vs. the competition and provided a professional look and feel when done properly.
The Future
Facebook Support did state that the function "…will not be available in the foreseeable future" which does leave open the opportunity of a return, but for now it appears that their plan is to move forward without any video format capability in Page Covers. This means it's back to using single static images or utilizing the Slideshow feature which is simply a collection of static images that requires viewers to "click through" each slide manually (i.e., they do not automatically advance like you might see on a website).
Facebook does always ask for feedback on their platform from users. While this effort many times seems futile, I can attest to the fact that they always do ask me to provide feedback and assure me that the reports are read. So, perhaps with enough reports we can prompt them to reconsider the decision to deprecate? One can only hope…
Here is how to provide feedback:
Login to Facebook
Click the "down" arrow in the top-right corner and select the "Give Feedback" option:

Submit your Feedback. Here is what I have submitted to them (feel free to copy or write something similar):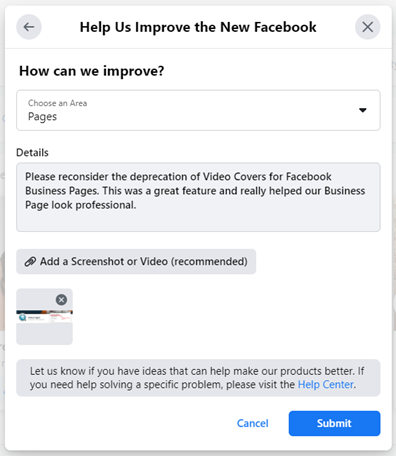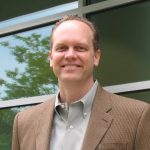 Paul Estes – Managing Director
GoSocial Agent
www.linkedin.com/in/GoSocialPaul
www.facebook.com/GoSocialPaul