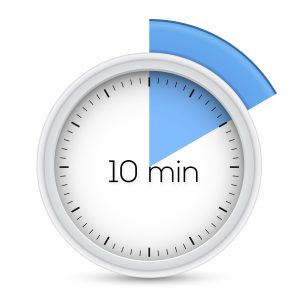 I often get the question from Realtors, "What can I do take my social media marketing to the next level?" The answer is very simple…"Take 10!"
I don't mean take a 10 minute relaxation break. I'm talking about resolving to take 10 minutes per week out of your busy Real Estate Agent life and spend it making an update on your social media that will help "personalize" your business pages. Not pictures of your kids graduating or your recent family vacation (that's for your personal pages), but things that are related to your real estate business.
Here are some ideas to get you going:
1. A new/active Listing or Open House announcement.
2. A helpful tip that shares your experience with potential clients. Think about the things that you tell every buyer/seller you work with that they need to think about or do first. You don't need to give away all of your intellectual property – just some good, fundamental things that can showcase your expertise.
3. Something positive about your target area (downtown areas, neighborhoods, schools, etc.). Convey what you love about it and why it's such a great place to live.
4. A business success story of your own (helping someone find or close on a home, winning an award, etc.).
5. Something humorous. There are plenty of funny Real Estate-related cartoons on the web…just keep it clean.
Use your phone to take pictures and document your business activities throughout the week. When you sit down to take your 10 minutes, you can just open up your photos and something will likely pop-out to you. This way you will have an image to share with your post as well!
In order to succeed, you will need to place a weekly reminder on your calendar. I use my Google Calendar so that I get the pop-up reminder on all devices. Make it for a day/time where you have a little down time. I typically use coffee time on Saturday mornings.
Combined with our Go Social Agent Posting Service, that 10 minutes per week will have your social media pages rocking!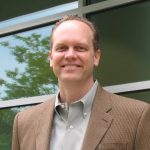 Paul Estes – Managing Director
pestes@gosocialagent.com
www.linkedin.com/in/GoSocialPaul
www.facebook.com/GoSocialPaul